Our Story
Starting in a college dorm, Vision Lacrosse was founded in 2014 by three freshmen teammates, frustrated by too many raggy, ripped socks.

After years rigorous testing and other shenanigans, we engineered the optimal balance of style, performance, and comfort in a sock — battle-ready for the field, office, and nights out.

But what started with socks became a brand, embracing the spirit of lacrosse: the lifestyle, the performance, the origins.

We're a brand made by lacrosse players, for lacrosse players. All our products are designed in-house by one of our founders to truly capture the sport we live and breathe. #NoMoreLacrosseClipArt

Welcome to the Vision.
What makes our socks the best?

As Seen On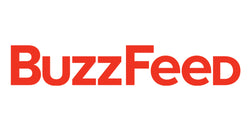 Subscribe to our newsletter
Promotions, new products and sales. Directly to your inbox.